Sharing Alumni Experience
This Saturday, I will be geeking on AI, machine learning, computing, cloud computing, and entrepreneurship with fellow professors, doctors, and alums in Silicon Valley / Paolo Alto.
Many of my fellow computer science and engineering graduates from the American University of Beirut currently living in the US and attending the reunion have leading positions in organizations that include Google, Amazon, Coupa, Ontologik.ai, Stanford, Salesforce, and more " Banfield as well for me, of course.
I will also share on stage my career experience by highlighting my transformation journey from past to present passion for innovation and computers. More information is available about the event, which is open to anyone.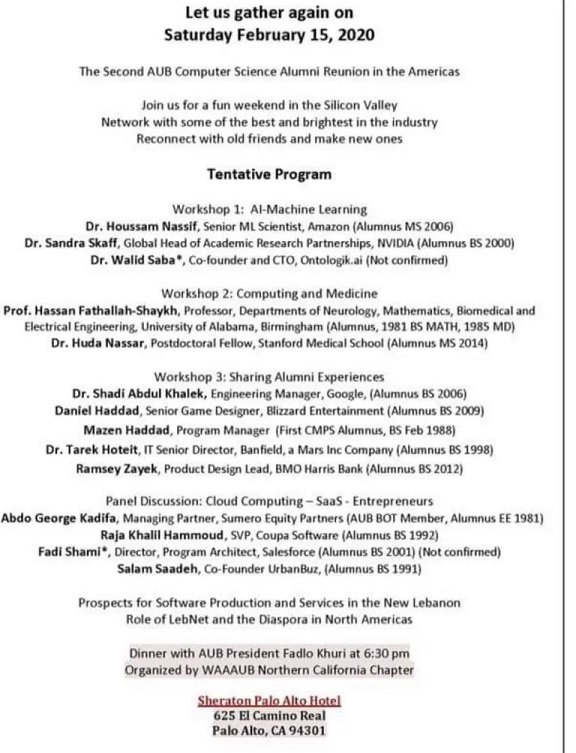 ---
Enjoy Reading This Article?
Here are some more articles you might like to read next: