Sometime between '91 and '92, I accidentally saw Pink Floyd's " Another Brick in the Wall Part 2 video on MTV - the scene where school kids turn into .. Loved the song, so I went and bought a cassette with only The Wall Part 1 album. I never thought to purchase Part 2 at that time. I would then fast forward the tape to Another Brick in the Wall, part 2, when the helicopter sound comes up. I stayed doing that for months until I thought of playing the whole tape from part 2. I loved it! I went to the local music store and bought part 2 of The Wall right then. For some time, my world of Pink Floyd was only around The Wall. I never knew anything else existed until I encountered Wish You Were Here on the radio.
But I did not know the song "Wish You Were Here" was for Pink Floyd. I went to the music store and tried to hymn the music if the owner could recall its brand. When the owner said it was Pink Floyd and handed me the Wish You Were Here album, the music world changed for me ever since. The Final Cut came next for me, and later, Roger Waters Amused to Death. But my love for Pink Floyd became more profound when I started listening to Unmagumma, Saucerful of Secrets, Animals, Pipers at the Gate of Dawn, Meddle, and, my best one of all, Atom Heart Mother. The Dark Side of the Moon was lovely, don't get me wrong, but it was Atom Heart Mother that I loved the most. Like many Pink Floyd fans, I thought the 1987 album "Momentary Lapse of Reason" was the last album for Pink Floyd. I was so wrong. Two years later, sometime in 1994, the song Keep Talking came up on the radio. Pink Floyd is back with the Division Bell album. I rushed to a music store in Beirut. The store owner said the album shipment was on its way, so I parked my car next to the store and waited in the car for a couple of hours. Waiting for it was so worth it. Sometime after the Division Bell album came the Pulse live album. It's not my favorite compared to Atom Heart Mother and The Division Bell, but it was Pink Floyd!
The music of Pink Floyd is so beautiful. The guitars, drums, the piano, the voices, the synthesizers, the words, the album covers, the movie, and more are all amazing! No offense to David Gilmour or Roger Waters' solo careers; the preWall era with the team is the best. I do thank Nick Mason for putting on the Saucerful of Secrets concert. His concert Saucerful of Secrets is a Pink Floyd concert to me, and Pink Floyd is Pink Floyd forever!
Now, off to see Nick Mason's Saucerful of Secrets concert in Dallas!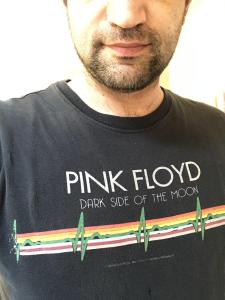 ---
Enjoy Reading This Article?
Here are some more articles you might like to read next: