We do a lot of innovative activities here at Banfield. Like any innovation, some ideas become successful and would scale, while others would get tested but may need to see the light. But, more importantly, the meeting of minds and the energy of trying different things is a strong motivation for success and development. We at Banfield are seriously passionate innovators, drivers, supporters, and motivators who want to make a better world for pets, clients, and our fellow associates. We are the largest privately-held pet care business globally, striving to be at our best to support all we care about. We have a great, energetic president who inspires us all to be who we are, what we do, and what we can do. We have a great leadership team that embraces positive change. As the senior director of growth and enablement, I am heading the IT innovation and strategy. Below are the five pillars of technology innovation that we put together to help communicate Banfield's various technology innovation initiatives.
Our five pillars of innovation are: 1. Research & Development lab, 2. CTS Ideas homebrew club, 3. Core transformational initiatives, 4. Flagship hospital, and 5. Business & societal partnerships. Check the video below:
IT R&D Innovation Lab
The research and development innovation lab is a dedicated team working on proof of concept projects. The projects will mainly involve artificial intelligence, machine learning, AR/VR, voice, and natural language processing. Specific posts in the future will highlight the work that will come out of the innovation lab.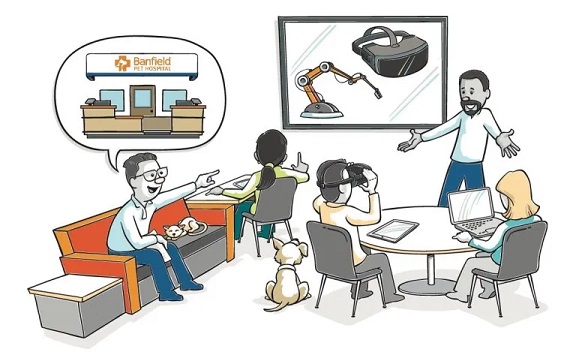 Central Teams Support Ideas Home Brew PC Club
We put together a shared place and time for Banfield associates to discuss, pitch, and develop their ideas. The club is open for anyone at Banfield, and the meetings are planned once a month for 2 hours at our Central Team Support HQ location in Vancouver, Washington. It is a space for associates to develop their ideas, pitch them to others for feedback, and brew into the real thing! The club will include particular industry and technology guests, which should also help empower new ideas. The name "homebrew PC club," where PC stands for Pet Care, is a tribute to the homebrew Personal Computers Club of the 70s that led to the personal computer revolution. In addition, brewing beer is a massive deal in Portland/Washington, where our Central Team Support (CTS) is located. Hence, the words CTS Idea Home Brew came to exist.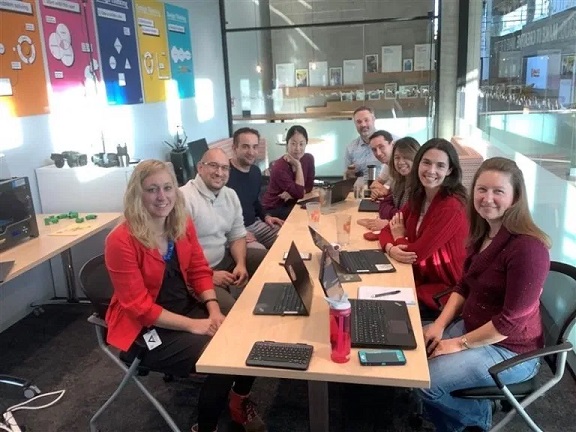 I want to take the opportunity to recognize the committee members of the homebrew club who took from their busy day-to-day schedules to plan and facilitate the club events.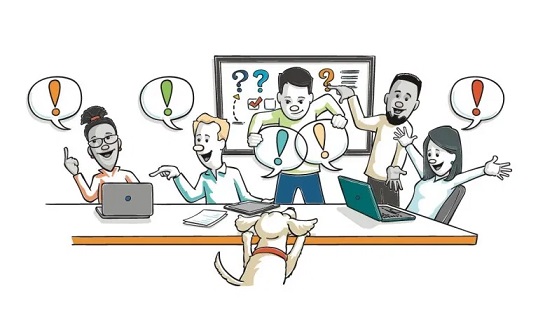 We kicked off our first homebrew event earlier this week. We were honored to have our Banfield president, Brian Garish, kick off the 1st homebrew event. Brian highlighted the importance of innovative thinking and how initiatives such as the homebrew support our mission of making a better world for our pets. It includes the work by the Banfield Foundation in serving pets and the people who love them. Our CIO, Thiruvallur Srikanth, was there as well, and he always encouraged us to think through the lens of the significant I and the small I in innovation. That means we should ingrain innovation in everything we do, no matter how big or small the work is. Check Srikanth's article How Companies Can Encourage Creative Thinking in IT.
Home Brew session One on Dec 5
Brewing ideas like entrepreneurs and intrapreneurs require a startup thinking mentality. Asad Butt from KinShip, our Mars-sister company, presented "I have an idea, now what?" to our club members. Kinship is the research and development arm of Mars Pet Care. It manages a startup investment fund for startups in the field. KinShip's experience with how entrepreneurs think and pitch ideas will also be a learning experience for our intrapreneurs at Banfield.
The first session was, for a large part, an overall planning session for 2020 club activities. We spent most of the time capturing thoughts and goals from the club members. One cool thing we did was get a KEG of root beer! Since alcohol should not be served during work hours, we used root beer instead. Otherwise, how can a homebrew club exist without some "beer"?
It will be an exciting 2020 for the ideas homebrew club!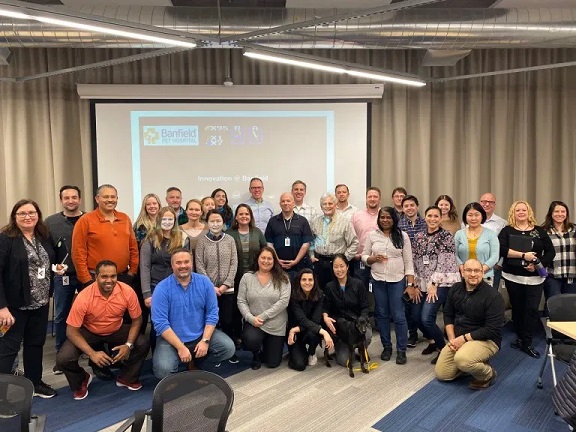 Core Transformational Initiatives
This pillar encapsulates key transformational initiatives that Banfield is engaged in. We will not mention the initiatives here for NDA and confidentiality reasons, but the outcomes will be disclosed when appropriate.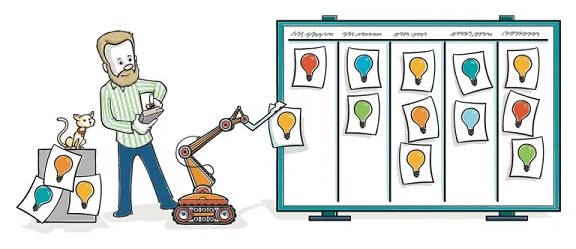 Flagship Hospital: Next-Gen Experience
Team members experimenting with various ideas would need a natural hospital environment to test. We plan to take some concepts and partner with our business partners to try them at actual hospitals. More to come about this soon.

Business & Societal Partnerships
Only some innovation projects must be developed entirely with business and societal partnerships. There are various opportunities to partner within the industry. Banfield, including the Banfield Foundation, is very active in the community. We plan to expand our technology ecosystem by partnering with Mars educational institutions, organizations, shelters, and sister companies. Multiple events are already happening on this front and will be shared in future posts.

I am personally looking forward to significant innovations at Banfield. I am thrilled to be part of such a great company with many passionate and loving staff. As we continuously innovate and help transform the world of pet care, we will share our work and passion. Let's innovate in bits and bytes!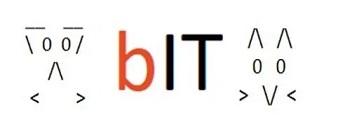 Thank you to Drawbridge Illustrations, founded by Nitya Wakhlu, for making the visual posters and illustrations. Thank you, Nikos, for your work on the video animation and Suha Ardahan for the ASCII art in the" bIT" image. All Banfield leaders and associates, thank you for your passion and love for making a better world for pets through innovation!
---
Enjoy Reading This Article?
Here are some more articles you might like to read next: